Wesgro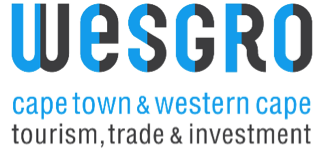 cape town & the western cape. if you're not inspired, you're not here.
We are a region of unlimited potential. And this translates into unlimited opportunity. Whether you're interested in travel, investment, film or export, Cape Town and the Western Cape has something for you. Let Wesgro, the official tourism, trade and investment promotion agency for Cape Town and the Western Cape, help you uncover the opportunities.
investment
Wesgro works to attract foreign investment to our province's economy. Our strength lies in innovation, creativity and passion and forms the foundation for the development of businesses and the recruitment of investment. With unlimited opportunities, cost-competitiveness in various emerging sectors, a young dynamic workforce and world-class infrastructure, it's obvious why the Cape is an inspiring place to do business.
Since 1999 the Western Cape economy has been growing steadily. Our role is to continually showcase this growth potential and promote our region as the springboard into the rest of Africa by assisting Western Cape companies to invest on the continent.
Our team has experience and market knowledge across the following sectors:
Agri-business
Creative industries
Hotel and real estate investments
Information and communication technology
Metals, tools, niche engineering and manufacturing
Oil and gas
Renewable energy
Pharmaceuticals and biotechnology
We provide the following services to investors:
Access to finance
Ease of market and decision-maker access
Immigration assistance
Incentives
Information on sector-specific investment opportunities
Location benchmarking
Market support
Matchmaking
Retention and expansion of investment
Site location
Export
Wesgro promotes locally-produced products and services abroad and aligns international buyers with the best our province has to offer. We offer assistance to small and medium-sized businesses within the province with the following:
Access to international market information
Export development support
Participation in outward and inward buying initiatives
Training on export readiness
Research
Knowledge is power. That's why Wesgro Research is your most powerful economic tool. We provide intelligence to guide and inform exporters, investors and local businesses. We also publish reports on our regional economy, which are available to the public through our website. Industry and sector reports are available for investors to facilitate decision-making, while country reports identify key trends and opportunities for exporters in markets around the world. Wesgro Research has specialist knowledge of trade and foreign direct investment and the ability to provide key insights on global transactions.
Tourism
We've always known how beautiful Cape Town and the Western Cape is, but word has spread and over the last decade our regions have become firmly established as a superb global tourist destination.
The New York Times voted Cape Town the Number 1 Destination in the World to visit in 2014 and the city was also the 2014 World Design Capital.
Table Mountain frames the city and was recognised as one of world's 7 Wonders of Nature in 2012. A trip up with the cable car will give you a sight over the city well worth Instagramming. Robben Island, where Nelson Mandela was incarcerated for eighteen years, promises a rare and moving experience to any traveller and is a journey you won't forget.
The Western Cape consists of five regions that surround the Cape Town metropole, each with its own special character. Our big attractions draw visitors, but the unique experiences in little towns and around corners are what keep people coming back. These experiences are often discovered by locals and loved by visitors and include charming ghost towns like Matjiesfontein, a tour that highlights the day in the life of an informal settlement like Langa, or the local coffee and cake at a 'padstal' (farm stall) in the Hex River Valley. It is these undiscovered delights that have all the flair and less of the fame. With a moderate Mediterranean climate, we are an ideal destination all year round.
Our award-winning airport is a comfortable 20-minute drive from the city centre which means more holiday, less travel.
business events
The Cape Town & Western Cape Convention Bureau promotes Cape Town and the Western Cape as a premier business events destination and offers a range of services including:
BestCities network introduction BestCities
Bid assistance, including bid book production
Convention planning support
Delegate attendance
On-site event support
Provision of destination marketing material
Site inspection, itinerary planning and hosting
In addition, we offer support to corporate and incentive meeting planners as well as exhibition organisers.
The Cape Town International Convention Centre is a world-class facility that accommodates large global congresses and exhibitions.
Film
Cape Town and the Western Cape is a highly sought after film destination, with major international productions taking place on our shores due to our wide range of locations and exemplary services and studios.
Our Film and Media Promotion unit offers the following services:
Assisting local and international film companies find distribution and co-production parties
Assisting local and international film companies produce in the Western Cape
Hosting B2B sessions, exporter development programmes and masterclasses
Investment advice
Marketing
Policy and regulatory guidance
Project mentoring
Regional and national regulatory and professional body, communication and lobbying
an inspiring place to do business