Sommelier Cup 2019
2020-01-01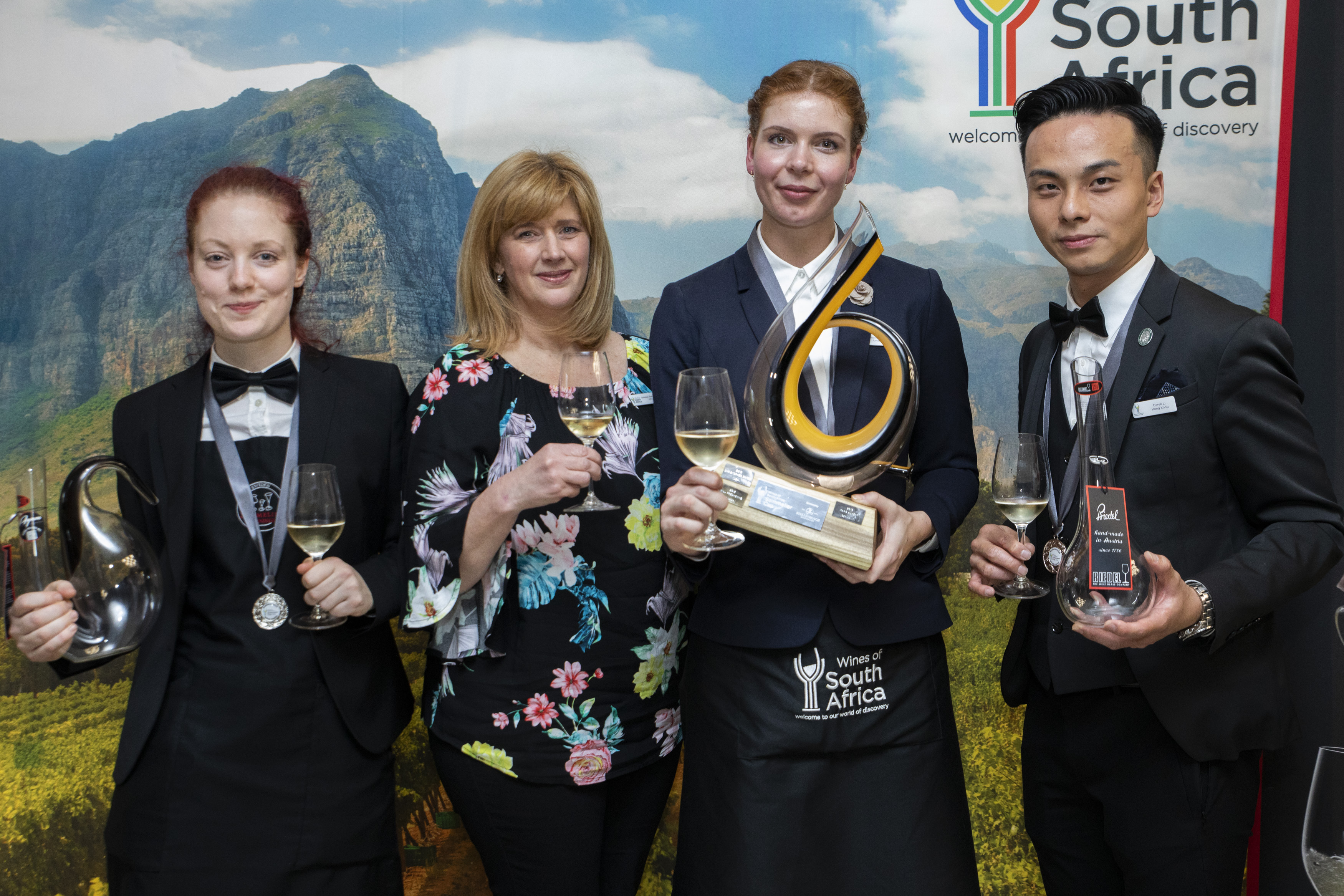 The fourth WOSA Sommelier Cup 2019 final, in what can only be described as an epic battle of skill, concentration and attention to detail was held on 21st September 2019 in Cape Town. The 11 finalists had to go through three sessions of test in the morning, comprised of a blind tasting of three wines, a theory test on their South African wine knowledge and a practical test.
The three who made to the top positions then competed in the final practical assessment in front of an audience of some 100 guests, hailed from the local wine trade, local and international media and sommeliers. The three contestants had to complete three tasks: a 'MCC challenge', a blind tasting of four Chenin Blanc in which they had to identify the region and soil type, and finally 'Port tong bottle opening'.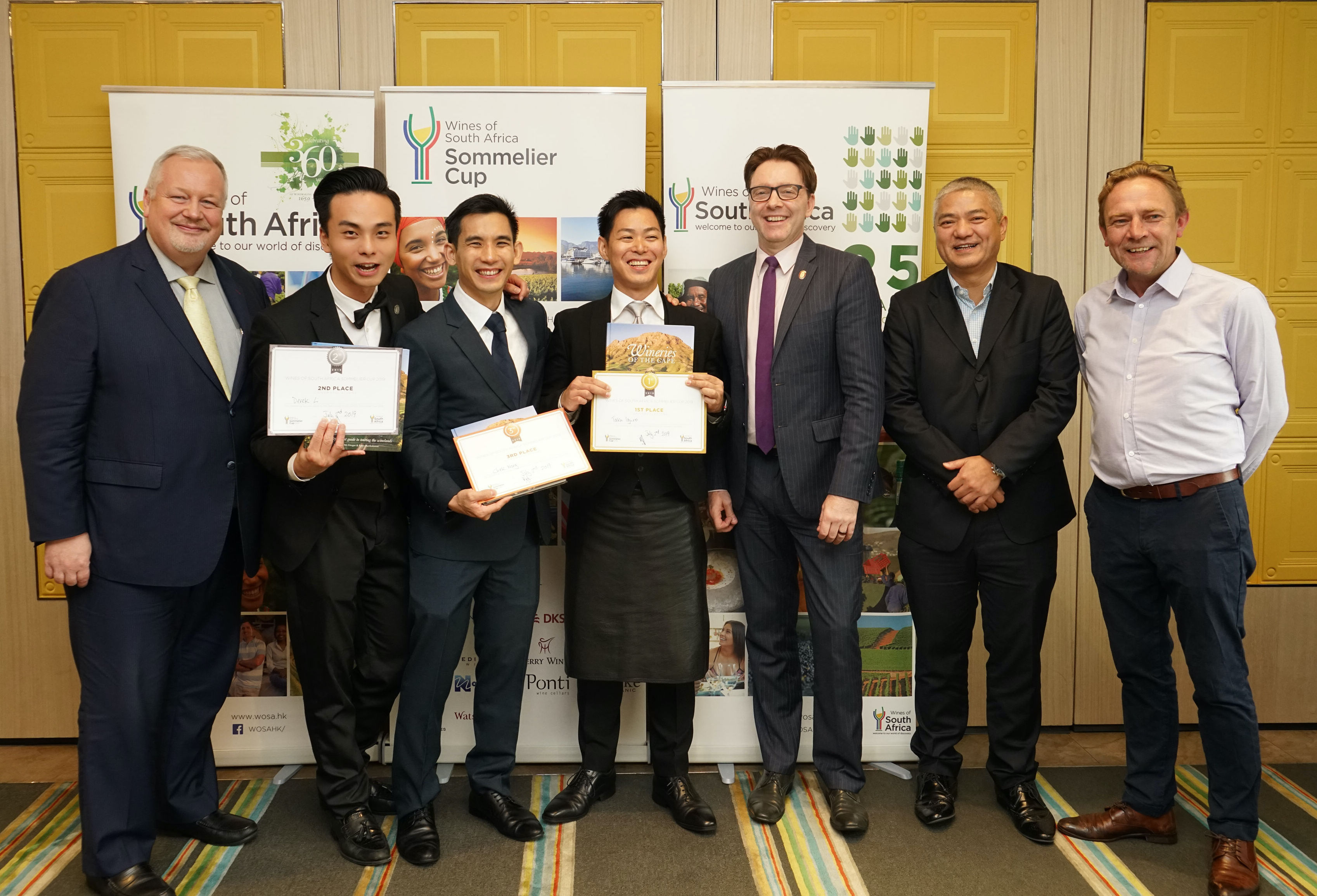 Asian finalists:
Derek Li, Group Sommelier of JIA Group in Hong Kong was the second runner up, beating 10 top sommeliers from around the world. The triennial event is open to professional sommeliers in the key growth markets for South Africa: the US, Canada, Asia, Germany, Sweden, the UK, the Netherlands, Kenya and Ghana.

The other Asian finalists were Taku Iguro from L'Osier, Japan and Chek Wong, Singapore Airlines from Singapore.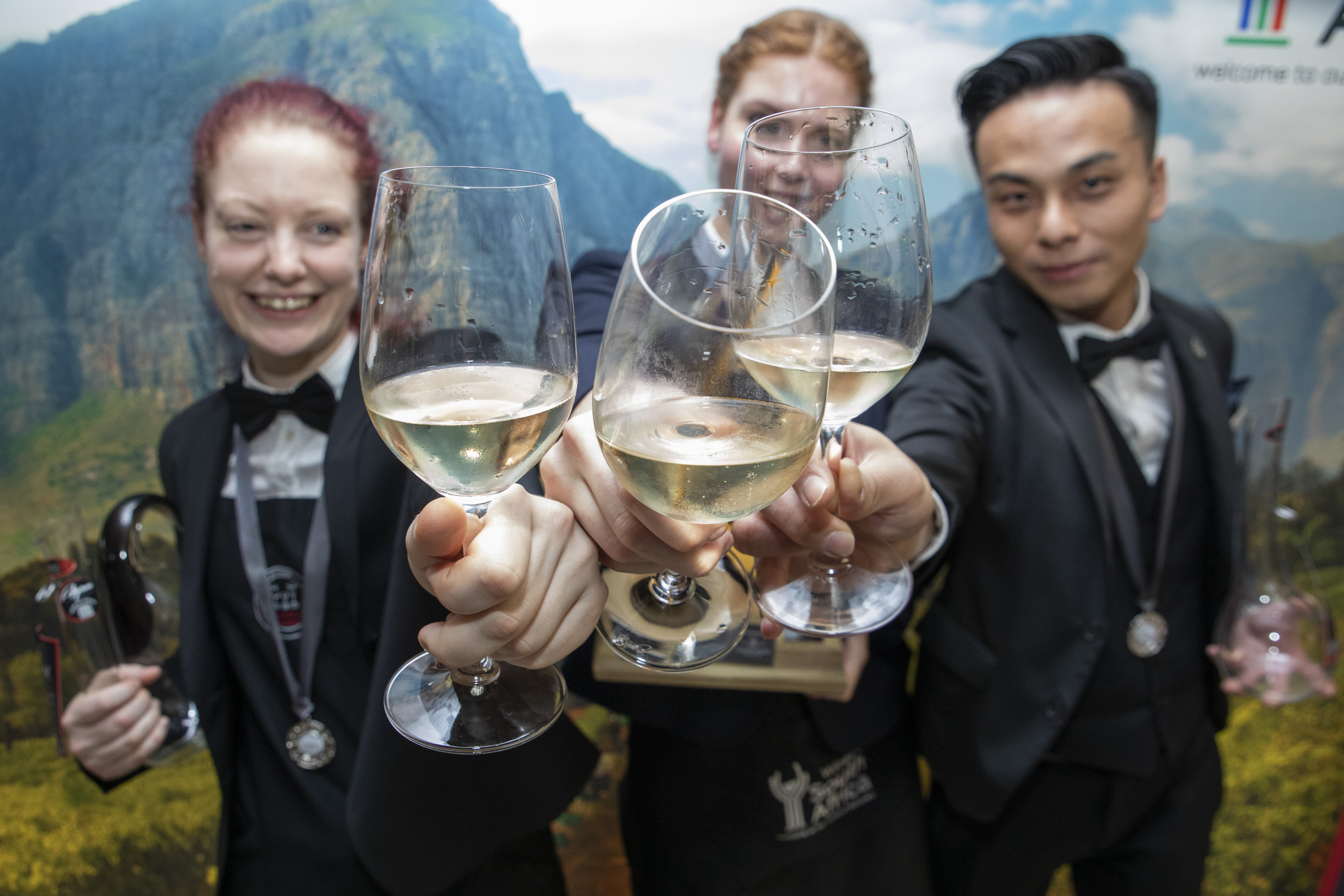 Winners:
First: Richelle Van Gemert, Core by Clare Smyth, England
Second: Maja Hempel, Thörströms Kök, Sweden
Third: Derek Li, JIA Group, Hong Kong

The next Sommelier Cup will be held in 2012. Stay tuned!



Comments from Derek Li, Group Sommelier of JIA Group Hong Kong, 2019 WOSA Sommelier Cup second runner-up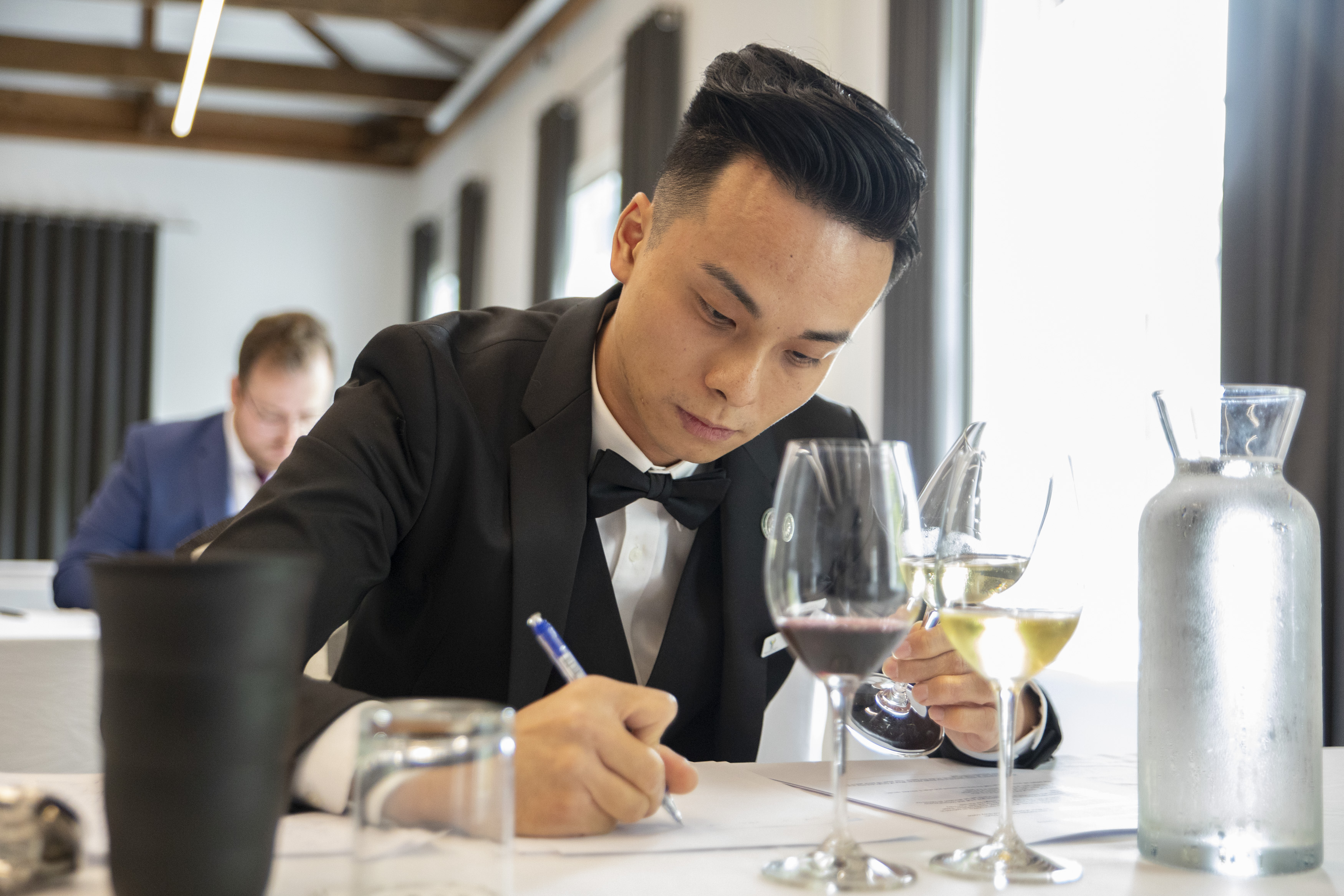 It was not easy to be one of the finalists and my competitors are very strong and professional. Therefore it was a nice surprise to have won the third place although I think I could do better. I was very glad to have such a very good experience to learn something to improve myself for the future.
To have visited some of the iconic wine regions like Stellenbosch, Swartland, Franschhoek and Constantia afte the competition was truly enjoyable. Swartland is my favourite region because of the diverse wine styles. The young generation winemakers there are doing something different from the mainstream, such as natural wine or orange wine. South Africa is a beautiful country and the places I visited are safe. The stunning landscape and mountain ranges are forever in my memory. The wine is very good value in terms of quality, consistency and diversity. Its sparkling wine, Cap Classique, is definitely a hidden gem. I miss the people I met in South Africa, who are all energetic and passionate. I hope to visit this beautiful country soon.
Comments from Joe Yang, Head Sommelier of Altira Macau, 2016 WOSA Sommelier Cup tied second place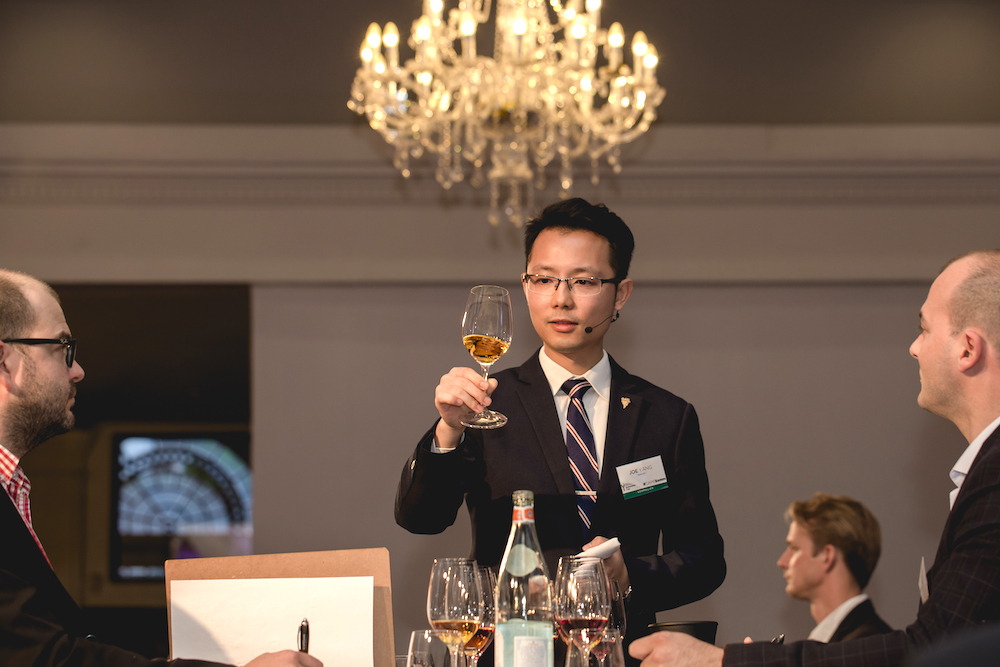 I was very happy about the result, not only considering it as a glory for myself but more importantly recognition to the rising standard of Asian sommeliers. There are many outstanding Asian sommeliers and I hope the result of this competition will encourage them to pursue higher achievements internationally.

I can describe my trip to South Africa as an eye-opening, breath-taking and mind-blowing journey. I was very surprised to discover such a beautiful wine region offering so much diversity and putting so much effort to preserve nature. The whole trip had been well designed and organized. We had in-depth, down to the ground understanding of the various terroir, wine making styles and the philosophy behind the wine. I honestly believe there is a huge potential for South Africa wines in the market and it will be considered by many consumers as one of the most exciting regions in the world.