Moontrekker
2017-08-23
Moontrekker 2017

We are proud to be a sponsor of Moontrekker 2017, sharing the same commitment to conservation and sustainability.

WOSA, supported by Hong Kong importers of South African wines, and Biltong Chief will be serving a selection of wines, biltong (a traditional snack consisting of dried meat), and boerewors rolls (similar to hotdogs, only better!) at the Moontrekker's finish line on 13th October.

What's more, we will be hosting a South African wine dinner and charity auction to raise fund for The Nature Conservancy, the nominated charity of Moontrekkers. Tickets are available here: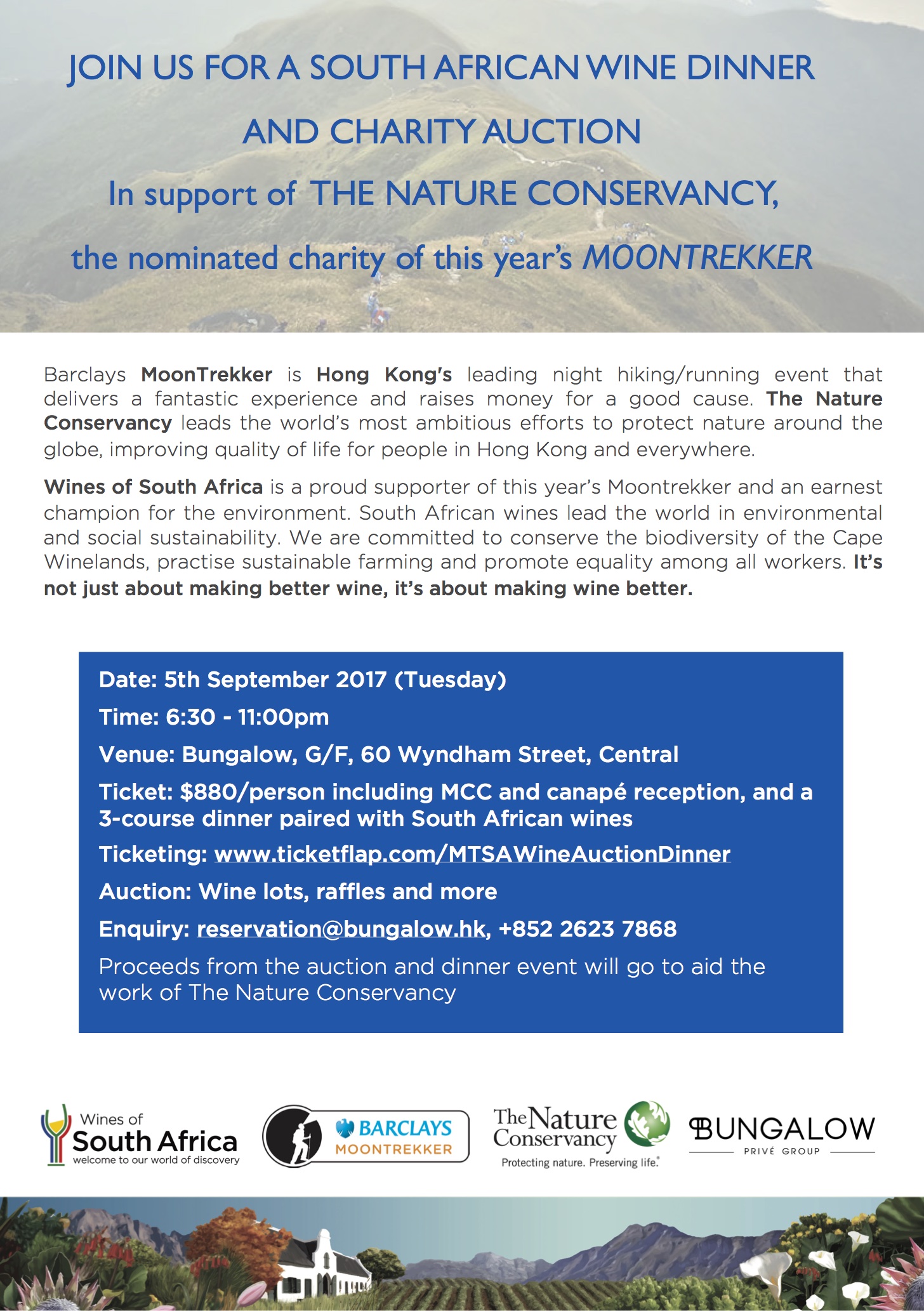 Whether you are participants or supporters, come enjoy a bit of South African hospitality and celebrate your Moontrekker experience!